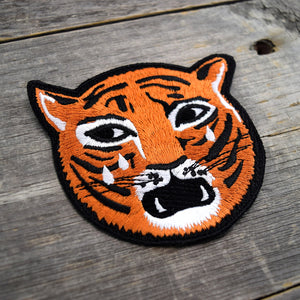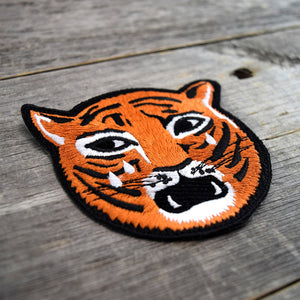 Crying Tiger Embroidered Patch
Crying Tiger Embroidered Patch
Artist: Amy Teh at Pinecone+Chickadee.
This patch is part of our Portland Classics Series, where we take classic imagery from our home town of Portland, Maine and bring it into patch form. All artwork is used in collaboration with each business featured.
Patch measures roughly 3.25 x 3.5inches with multi-color design. 
This patch can be ironed on but for best results please sew the patch onto garments. Ironing is best used for placing the patch where you would like it before sewing on. 
This listing is for one patch.
Ships in a recyclable mailer.