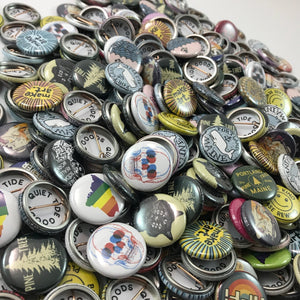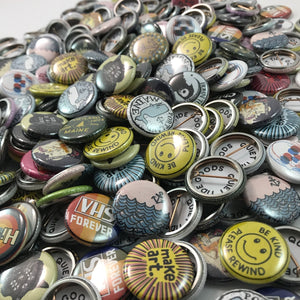 Rated NC-17 1inch Pin
Rated NC-17 1inch Pin
This Pin is part of our Vintage VHS Tape Stickers in pin form! You know, those little stickers that would be on tapes or the outside of VHS packaging from your local Video Store!
Pin measures 1x1in. Made in Portland, ME by Quiet Tide Goods. Pin parts manufactured in USA. Has a spring lock backing with Quiet Tide Goods sticker on back. 
This listing is for one pin.