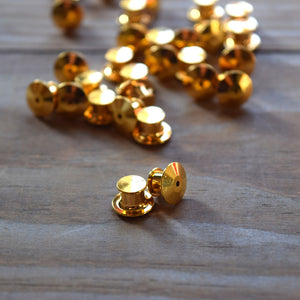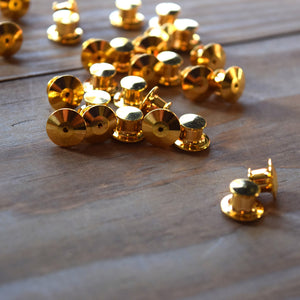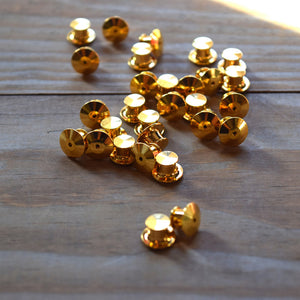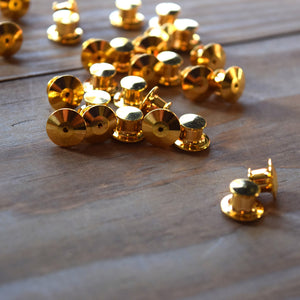 Locking Metal Pin Back (Gold)
Locking Metal Pin Back (Gold)
Spring loaded fastener with a super strong grip! Much stronger than normal pin backings and recommended by us if you really want to fasten your pins onto garments!
Size: .25inx.37in. smaller than normal pin backings!
Made of Nickel-plated Copper.
This listing is for one pin back. Meant to be bought with other items to avoid high shipping charges.