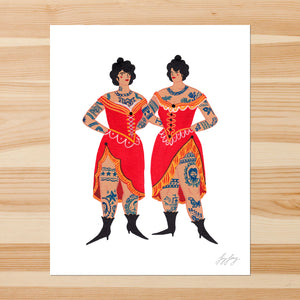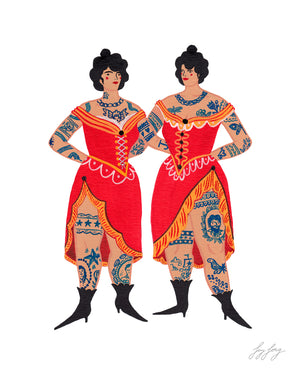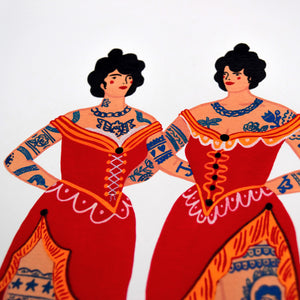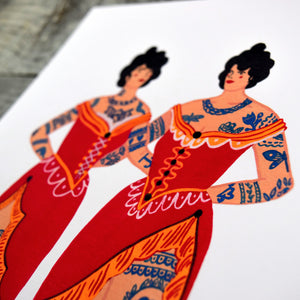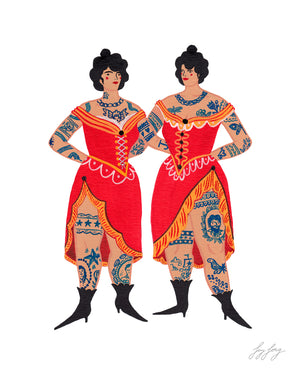 Tattooed Sisters 8x10in Giclee Print
Tattooed Sisters 8x10in Giclee Print

Artist: Liz Long (www.lizlongart.com)
Prints measures 8x10inches. This is a standard frame size. Printed on Red River Paper 60lb. Polar Matte Card Stock. Not signed by artist. Open Edition.

This Print is part of a series called the Creature Comfort Print Series.
Profit's from this print will be split between the Artist and Quiet Tide Goods.
This print will ship flat.